Widen Turnpike (SR 821) PD&E
Florida's Turnpike Enterprise (FTE), part of the Florida Department of Transportation (FDOT), is conducting a Project Development and Environment (PD&E) study for Florida's Turnpike in Miami-Dade County from US 1, south of Palm Drive (SW 344th Street/SR 9336), to Campbell Drive (NW 8th Street), a distance of approximately 3 miles.
FTE identified the need to widen this portion of Florida's Turnpike (SR 821) to provide additional traffic capacity and improve safety to meet the anticipated traffic growth through the year 2045, and to provide improved evacuation and emergency response times.
The Palm Drive/US 1 intersection is currently experiencing heavy traffic congestion that backs up onto Florida's Turnpike interchange ramps at US 1, causing delay and traffic build up on Florida's Turnpike Mainline. Without improvements, traffic congestion and collisions will increase, and extensive delay to drivers will result.
The Florida's Turnpike (SR 91), designated as the Ronald Reagan Turnpike, and originally known as the Sunshine State Parkway, is a north–south toll road that runs approximately 313 miles through 11 counties in the Florida peninsula. The Florida's Turnpike System is used daily by more than two million motorists.
This section of the Florida's Turnpike (SR 91) is currently a four-lane (two lanes in each direction) limited access facility. Existing partial interchanges within the study corridor include Kissimmee Park Road and US 192.
The proposed corridor improvements will bring many additional benefits to the community such as: improved access; reduced congestion; enhanced mobility options; and improved evacuation and emergency response times. This can be accomplished with a focus on avoiding and minimizing social, physical, and environmental impacts.
This PD&E Study will evaluate capacity and interchange improvements that will include:
new limited access (toll) lanes
modifications to existing partial interchanges
The project limits are from south of Kissimmee Park Road to the US 192 interchange. The total project length is approximately 4 miles (see project location map below).
This PD&E Study will be conducted in order to identify and evaluate any potential environmental impacts that may result from widening this section of the Florida's Turnpike and making improvements to the two existing partial interchanges within the study limits. The study includes engineering services to develop concept plans that will be used to consider all social, economic, and environmental effects, and potential mitigation measures as required by the Florida Department of Transportation (FDOT) PD&E Manual, along with the required environmental documents, engineering reports, and public involvement activities.
A State Environmental Impact Report (SEIR) is the expected level of environmental documentation required for this project.
The project development process begins with the high-level planning of a project followed by design and ultimately construction. This study is in the Project Development and Environment, or PD&E Phase. As part of this effort, the corridor's existing conditions and future traffic needs for the year 2045 are assessed. With this information, a concept will be developed to meet the 2045 design year transportation needs. The environmental and engineering analyses will be performed for this study. The concepts will be presented at an Alternatives Public Information Meeting for the public to provide feedback. The project team will review the feedback and refine the concepts. A Public Hearing will then be scheduled to present to the public the recommended concept for feedback. Comments from the Public Hearing will be considered and the study will be finalized.
The future of transportation is already here. Florida's Turnpike Enterprise is leading the region by planning for a safer, more efficient, and more technologically advanced corridor for the future. Emerging transportation technologies will be considered in the PD&E Study to address the transportation goals and needs along the corridor.
The PD&E Study will identify corridor improvements that will:
Reduce congestion
Create mobility choices
Improve safety, and
Enhance evacuation routes.
We are also identifying potential solutions that embrace emerging transportation technologies. As we look to integrate all of these project goals into the overall design, a key element of the project will be consideration for new, emerging transportation technologies. There are several technologies that can be accommodated in a new corridor to help improve safety, create efficiency, and minimize environmental impacts.
Do you have an idea for a technology or innovation to be considered as part of this Study? Click here and submit your idea.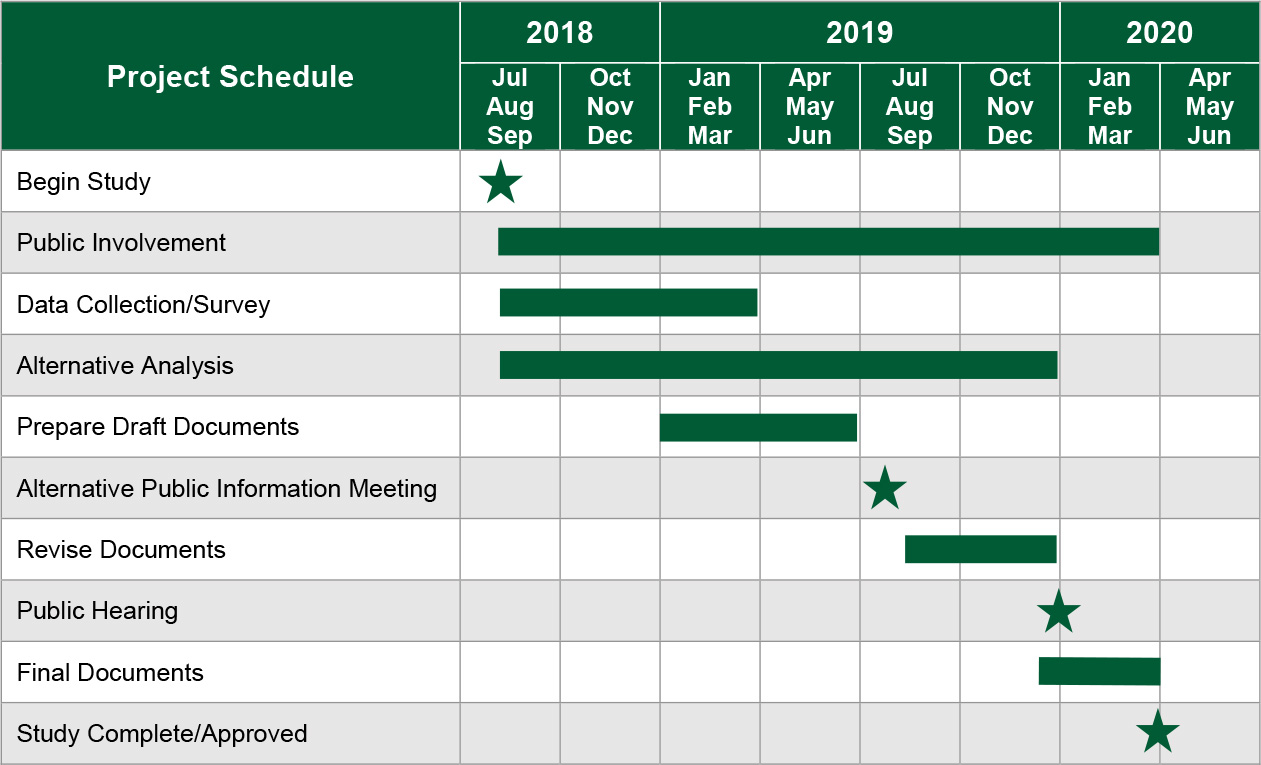 Newsletters Public Information Materials Videos
Jazlyn Heywood, P.E.
Project Manager
Florida's Turnpike Enterprise (Atkins)
P.O. Box 613069
Ocoee, Florida 34761-3069
 Jazlyn.Heywood@dot.state.fl.us
 407.264.3298
Rax Jung, Ph.D., P.E.
Project Development Engineer
Florida's Turnpike Enterprise
P.O. Box 613069
Ocoee, FL 34761-3069
 Rax.Jung@dot.state.fl.us
 407.264.3870