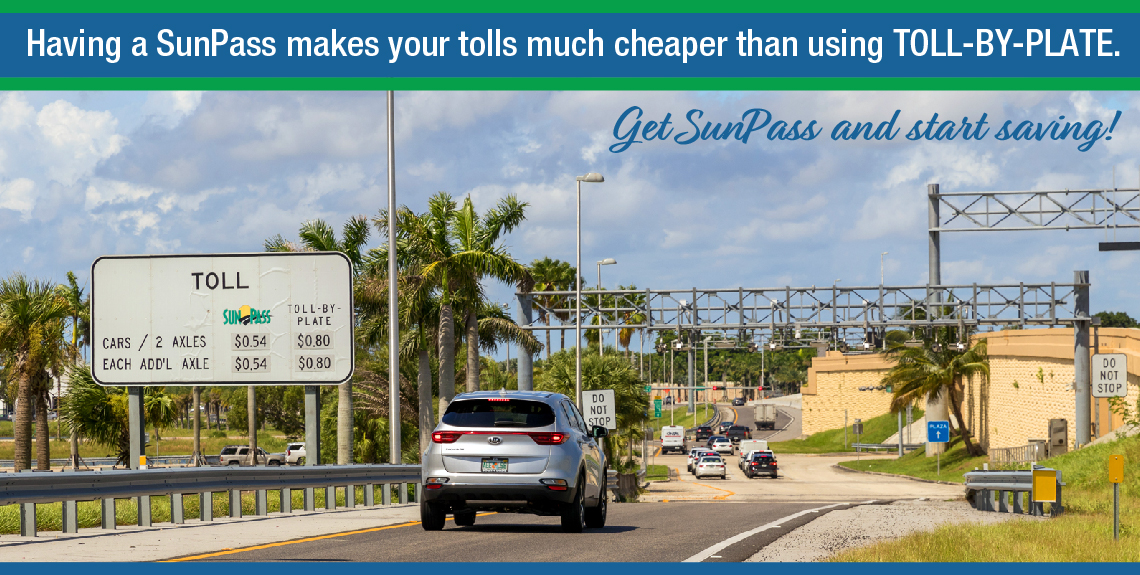 TOLL-BY-PLATE is a payment option for customers who do not have SunPass or any other Florida compatible transponder when travelling on electronic toll collection facilities. With TOLL-BY-PLATE, a photo is taken of a vehicle's license plate when no SunPass or any other Florida compatible transponder is detected as it travels under the tolling equipment.
A Toll Enforcement Invoice is then mailed to the registered owner of the vehicle for the toll(s) incurred over a 30-day period, plus a $2.50 administrative charge. TOLL-BY-PLATE cannot be used on Florida Managed Lanes. If you travel in a managed lane without a SunPass or any other Florida accepted transponder, you will be subject to a $25 daily violation charge.
SunPass is Florida's Prepaid Toll Program and is the cheapest way to travel Florida's toll roads.
SunPass customers always pay the lowest toll amount and can save an average of 25% on tolls when compared to TOLL-BY-PLATE.
WHAT WOULD YOU LIKE TO DO?