Polk Parkway Electronic Toll Collection Conversion Project
from Interstate 4 to Old Dixie Highway/CR 546
Florida's Turnpike Enterprise is converting an 18-mile portion of Polk Parkway/SR 570 to electronic tolling, between I-4 (milepost 0) and Old Dixie Highway/CR 546 (milepost 18), in Polk County.
It is estimated the project will cost $31.6 million and construction is expected to continue through mid-2024.
For more details on this project, click on the Project Fact Sheet below.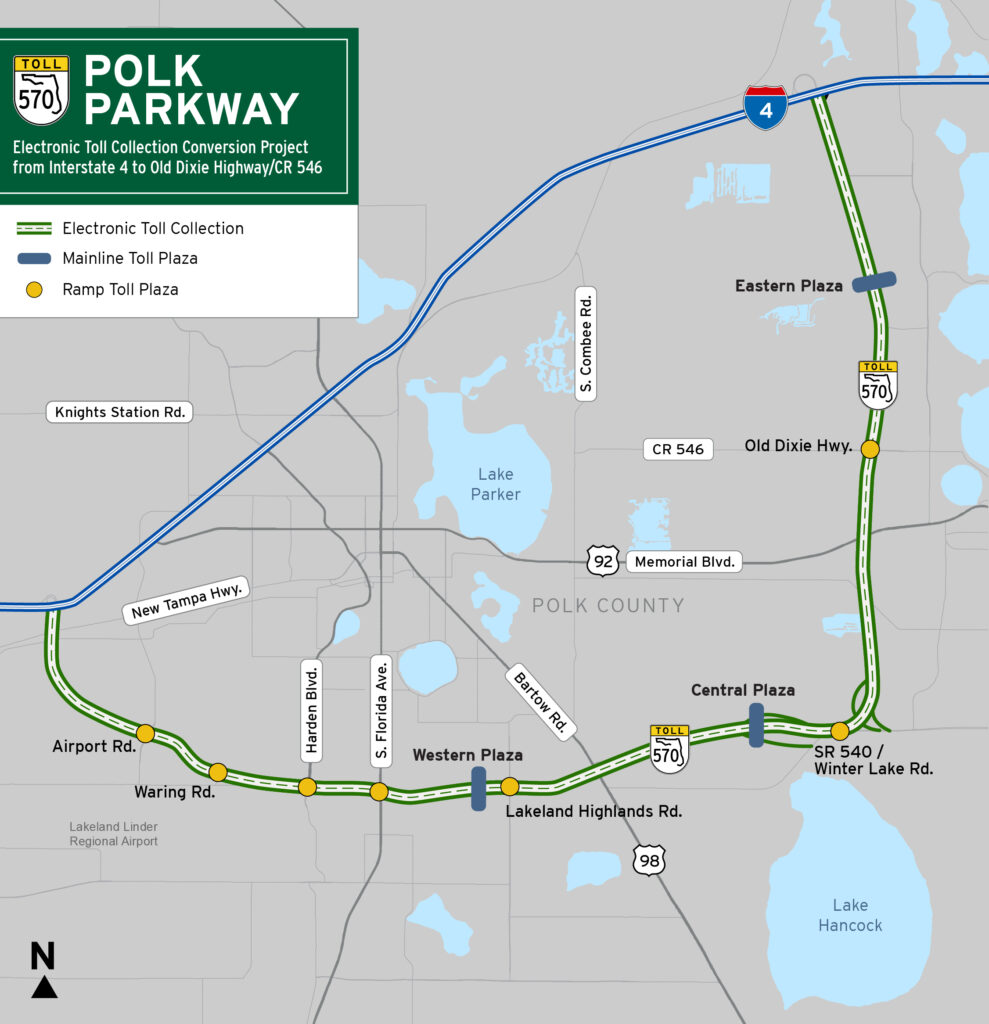 CONSTRUCTION UPDATES AND ALERTS
New Eastern Mainline Toll Gantry on Polk Parkway Began Operating on Thursday, August 10, 2023
Continuous Single Lane Closure of Westbound Polk Parkway from the Western Toll Plaza to Interstate 4
Louis Grisoglio
Community Outreach Specialist 
Consultant to Florida's Turnpike Enterprise