Widen Turnpike Mainline (SR 821)
From Campbell Drive to Tallahassee Road
FPID: 444111-1
A virtual public information meeting was held for this project on November 13, 2023, and an in-person public information meeting was held on November 16, 2023. A recording of the virtual public information meeting is posted to this webpage under Documents/Resources – Public Information Meeting.
Although comments and questions are accepted at any time, they must be received by December 7, 2023, to become part of the public meeting record.
The project widens Florida's Turnpike Mainline (SR 821) from Campbell Drive/SW 132nd Street to Tallahassee Road/SW 137th Avenue in Miami-Dade County. The widening will increase the number of lanes from four to six. The northbound and southbound lanes will each have one thru lane.
Work includes repaving, bridge improvements, signal improvements, signing and pavement making improvements, and noise walls in qualifying areas. Interchange improvements are proposed at the Biscayne Drive interchange and Tallahassee Road interchange. A new northbound entrance ramp from Tallahassee Road to Turnpike Mainline will also be constructed with this project.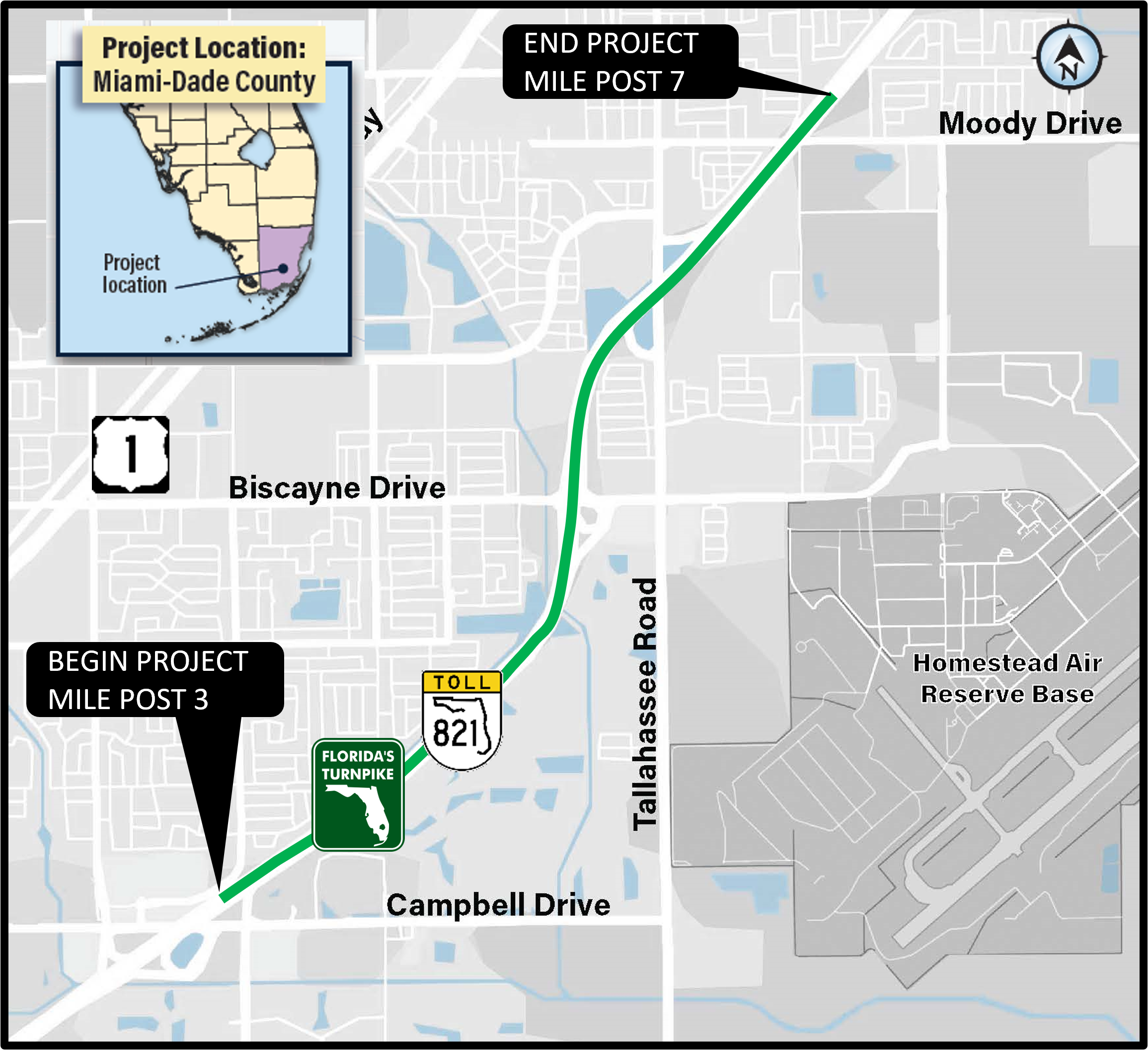 This project is in Design
Construction is funded in fiscal year 2025
Justin Relitz, PE
Project Manager
Consultant to Florida's Turnpike Enterprise
Daniel Jimenez
Community Outreach Specialist
Consultant to Florida's Turnpike Enterprise